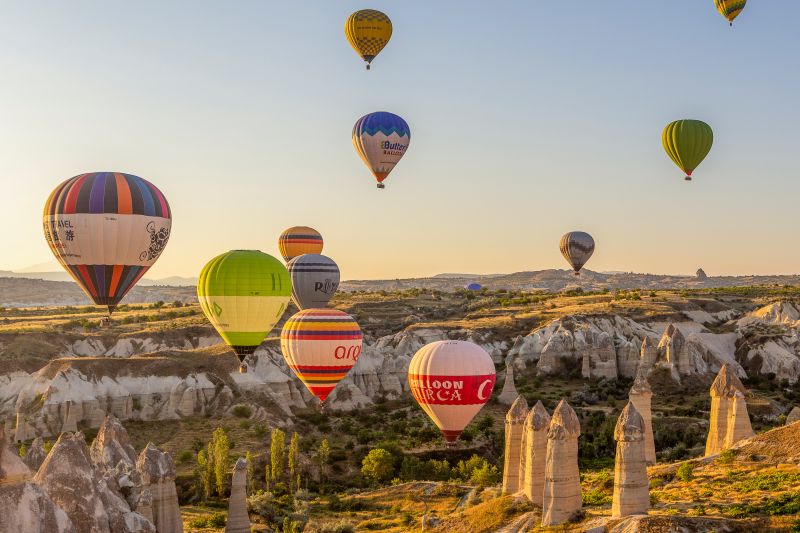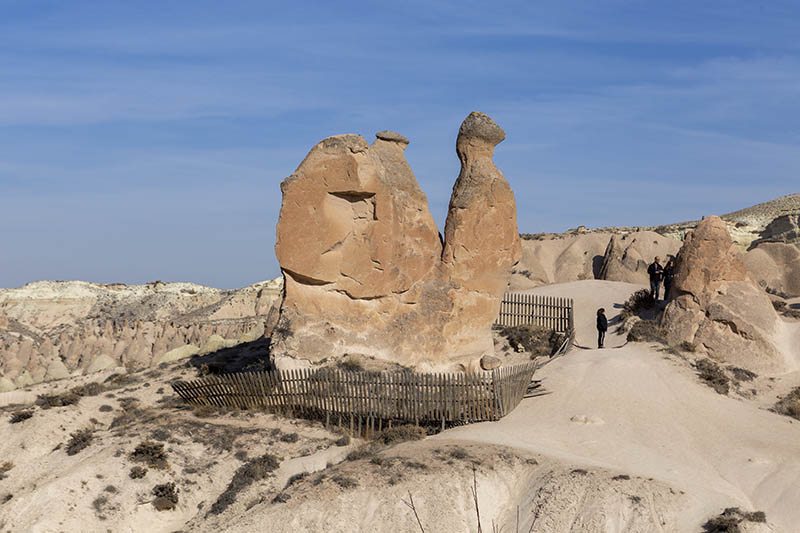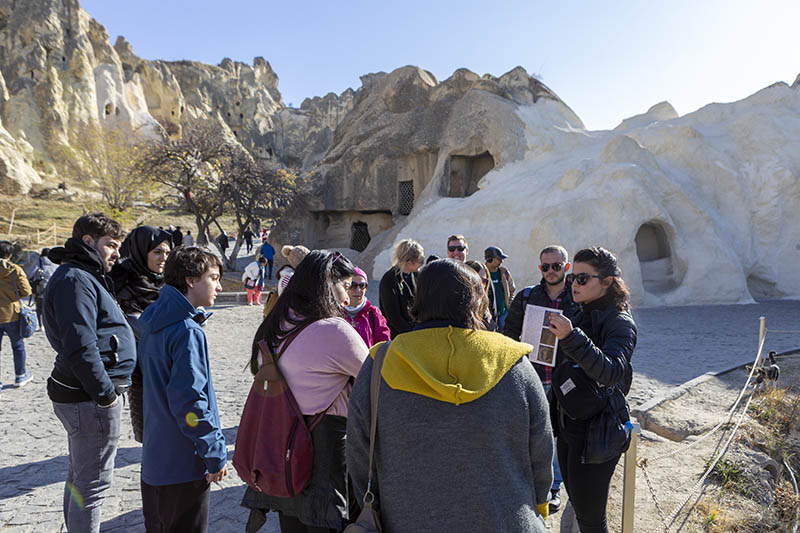 With the fall of Hittite Empire in XII B.C. A dark period starts in the region. The late Hittite Kings impressed by Assyria and Phyrgia dominate the region at this period. These Kingdoms maintains untill the Persian invasions at VI.th century BC. The name
Capadoccia being used for the region today means "Land of the Beautiful Horses" in Persian language. In 332 B.C. Alexander The Great defeats the Persians but faced with a big resistance in Capadoccia. At this period The Capadoccia Kingdom being estabilished. Towards the end of the III. Century B.C. power of Romans' begins to be felt at the region. In the middle of the I. century B.C. Capadoccian Kings have been appointed and desposed by the Roman generals' forces. With the death of the last Capadoccian king the region becomes a state of Rome.In III. Century A.D. Christians comes to the Capadoccia and this region becomes an education and idea center. Between the years 303 – 308 pressures being applied to the Chrisitans increases
completely. However Cappadocia is an ideal place to avoid pressures and to spread Christianity. The deep valleys and the shelters they dig into the soft volcanic rocks creates a safe area for them.
At the same time in this periods Arabian raids starts to the Christian regions of Anatolia which is from Capacoccia to Armenia.
The people who escape from those raids and come to this region cause to the change in styles of the churchs in the region. In the
XI. and XII. Centuries Cappadocia passes through the hands of the Seljuks. In these times and the following Ottoman times the
region has a issueless period. Today this region has a huge importance in terms of tourism. Avanos, Ürgüp, Göreme, Akvadi,
Uçhisar ve Ortahisar Castles El Nazar Church, Aynalı Church, Güvercinlik Valley, Derinkuyu, Kaymaklı, Özkonak Underground Cities,
Ihlara Valley, Selime Villiage, Çavuşin, Güllüdere Valley , Paşabağ- Zelve etc. are the principal places that should be seen.The
traditional Capadoccian houses and the columbaries (pigeon houses) which are dig into the rocks reflects  the originality of this
area. These Houses are bulilt on hillsides  into rocks or with face stones. Rocks, the only architectural material in this area can be
easily retreated only after it comes out from the oven because of the volcanic structure of the region,  however after aerifying it
concretes and turns intoa  strong and durable construction material
_
Also You Can Make Activities

_