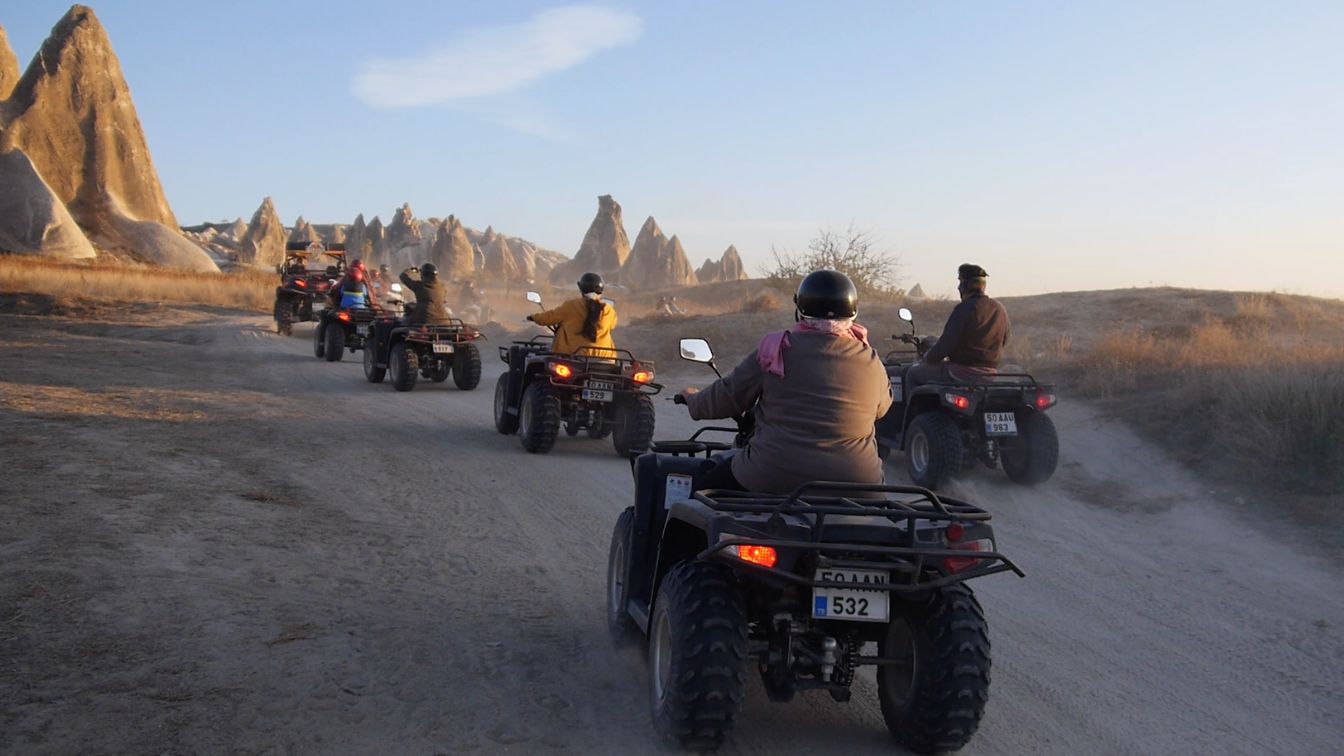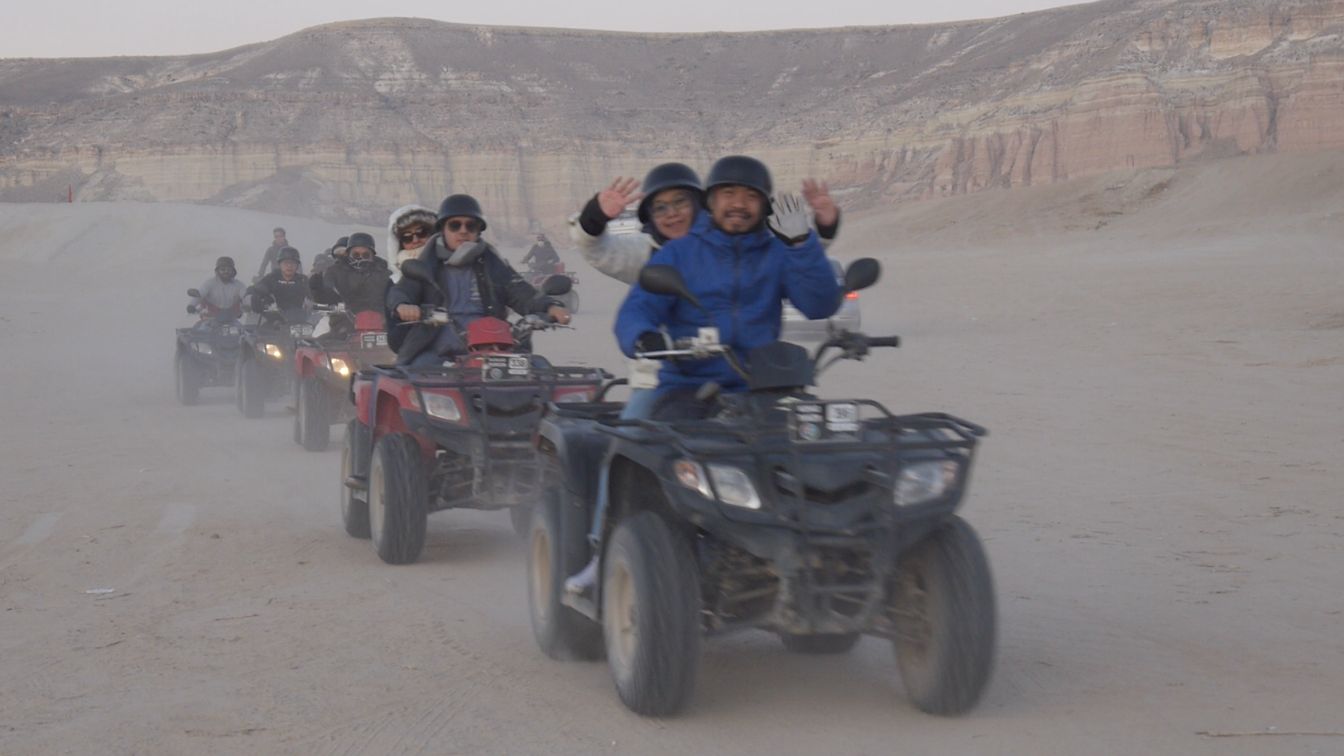 Atv Safari is a irrevocable tour which is planned for those who afraid of driving a motorbike but wants to taste that pleasure
by breaking off from real life and spare some time for themselves. These are daily tours which gives the opportunity of exploring
Cappadocia with unique views, living an experience in dusty and muddy roads, communing with nature getting away from the
black roads and the crowds and to rest your soul with the green of the trees blue of the sky purple of the mountains and red
cloth of the fairy chimneys. ATV is a vehicle which you can live full of adrealine and exciting joyfull moments sometimes in a
mud and water and all in nature some times. You will live the adventure and adrenaline throuhout the rough and natural
beauties of cappadocia.